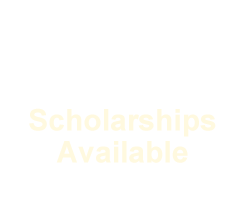 Supporting Students of Falmouth Public Schools through Scholarship Awards
Scholarships
One application makes you eligible for one or more of the awards administered by the Association. Each application is considered for every scholarship, although some scholarships are limited to students that qualify for specific stipulations. Your unique eligibility could improve your chance of receiving an award. All applications are confidential and used for scholarship consideration only.
Who can apply:
Applicants must have attended Falmouth Public Schools for at least one year from grades 8-12.
When to apply:
Scholarship Applications will be available on this website or at the Falmouth High School Guidance Office in March 2024.
Where to apply:
Application and all required documents may be uploaded using the online application form below, or emailed to fsa@falmouthscholarships.org, returned to the Falmouth High School Guidance Department office, or mailed to: Falmouth Scholarship Association, PO Box 369, Falmouth MA 02541.
How to apply:
Applicant must either fill out the application form online, or download the Falmouth Scholarship Association Application from this website, or obtain a copy from the Falmouth High School Guidance Office. The application must be filled out in full with a resumé of school and community activities and an essay (see below or the application for essay requirements).
Application will be available in March 2024
PLAN YOUR TIME WISELY and allow time to collect all required documents.The following materials must be included when the application is submitted. An incomplete application and/or any missing materials WILL DISQUALIFY you from the pool of applicants (see checklist below).
Essay
Transcript
Résumé
Student Signature
EFC/FAFSA Cover Sheet (if you have applied for financial aid)
Essay instructions are included on this page, and on the downloadable application.
Attach your most current transcript and résumé of school and community activities.
Signature of the student is required.
Falmouth is a unique community. It can be described by its geography, villages, and proximity to the ocean. But communities are also about shared interests, actions, practices, or circumstances. We belong to many communities: teams, bands, clubs, neighborhoods, religious, cultural or heritage groups; any collection of people. We want to know about one of the communities to which you belong.
Choose one of your communities and describe it:
• What is your community about?
• How did you become involved?
• Why is it important to you?
• How has it shaped you?
Essays must be a minimum of 250 and a maximum of 500 words.
Online Scholarship Application
As you fill out the application, you may save your entry to finish it later. At the bottom of this online application form, click the Save and Continue Later button. You will be given a link to access your saved entry.

Thank you for your interest in the scholarship awards administered by the Falmouth Scholarship Association. The application becomes available each year in March.
"Thank you so much for granting me the Albert Hamlin Malzan Memorial Scholarship.  I will be attending the University of Vermont this fall, pursuing a degree in biology.  I am also considering the possibility of attending medical school after graduating.  Your generous gift will be extremely instrumental in helping me to achieve these goals."